DESCRIPTION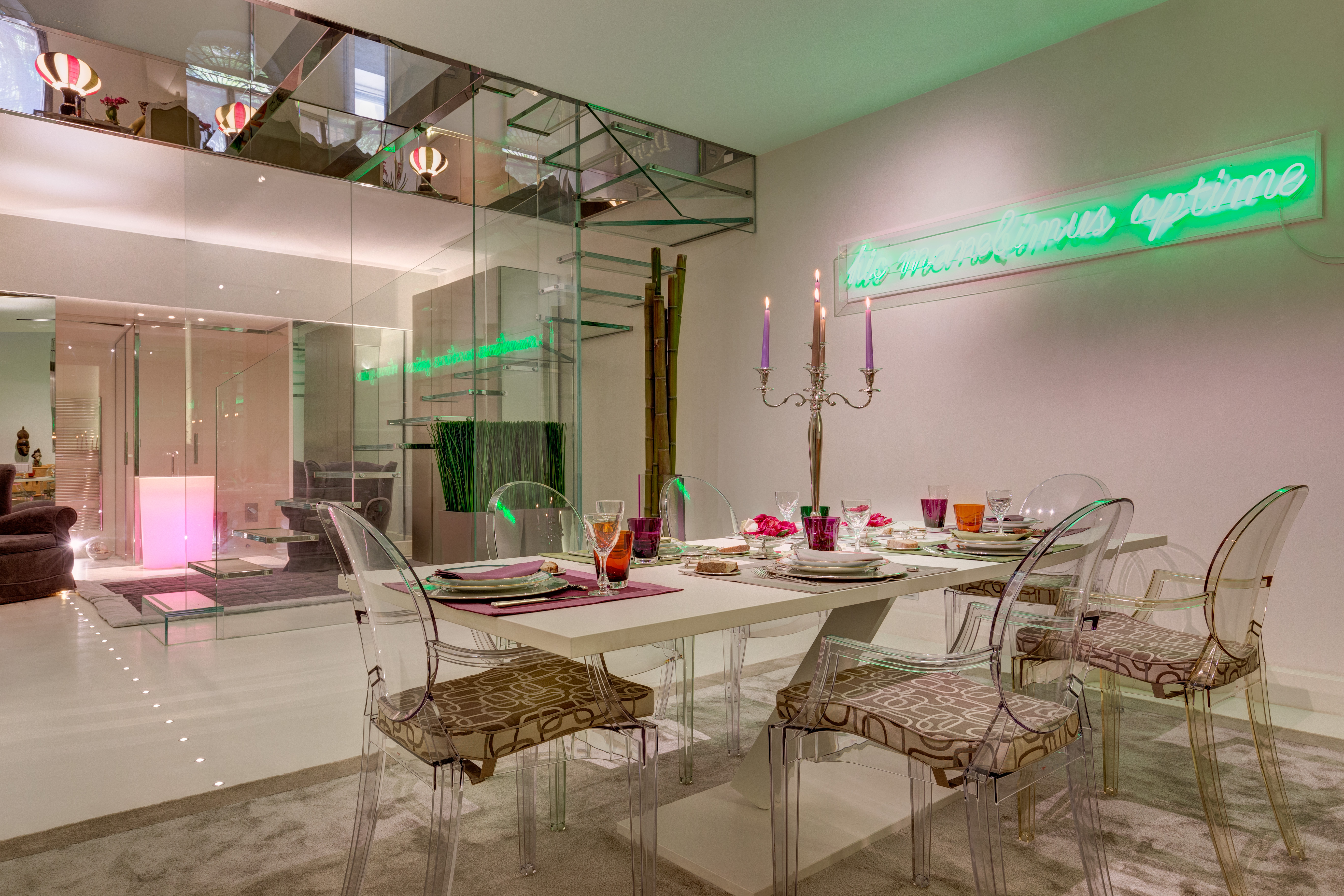 This estate, built as an annex of the princely Palazzo Taverna, is located in the Parione district between Piazza Navona and Castel Sant'Angelo.
In the basement of this property we find a beautiful Roman hall dating back to the second century AD that houses a hammam of the sixteenth century decorated with ancient travertine stones, completed by a mini pool, a bathroom and a kitchen for catering. From the kitchen there is access to the large garage that can accommodate two cars and, separated by a semicircular wall, an 8th century water well covered by a walkable crystal, an ironing room and three storage rooms.
On the ground floor, after the entrance, we find a 17th century dining room, an additional smaller dining room and a banquet room that opens onto an Italian terrace with a 15th century fountain. In addition we find the main kitchen, a storage room, a checkroom and a guest bathroom.
On the second floor we find two executive lounges, a bathroom and a living room that overlook a second terrace decorated with a large flowerbed and Japanese fountains.
Going up to the third floor we find the bedrooms. The master bedroom has two walk-in closets and two bathrooms, while the guest bedroom has a small living room and a bathroom. On the roof we find a small terrace made at the beginning of the 13th century.

All floors are connected by an internal lacquered wood elevator. The building is also equipped with a sound system in every room, controllable with an iPad. All ceilings are made of wood from the 1600-1700s.
This is one of the few properties located in the center of Rome that has characteristics of uniqueness and excellence both in terms of location and comfort.